---
Why use DistrictData?
Map tool
An interactive mapping system for site discovery and identification.
Get the full picture
Discover the development pipeline, pricing, planning, demographics, amenity, site information and more.
Report generator
Automatically collate raw site data into legible site reports.
Reliable data
DistrictData's market intelligence is trusted by Australia's most successful property professionals.
---
About DistrictData
Through our own industry experience, we discovered how painfully disjointed the world of property information once was.
There was a time when vast amounts of manual input were required to collect, translate, collate, and present usable property information to our clients, followed by an eye watering invoice.
That's why we created DistrictData, an interactive map & reporting system designed to instantly serve property professionals with accurate, relevant, and up-to-date property information.
DistrictData changes the game by making property information more accessible to more stakeholders.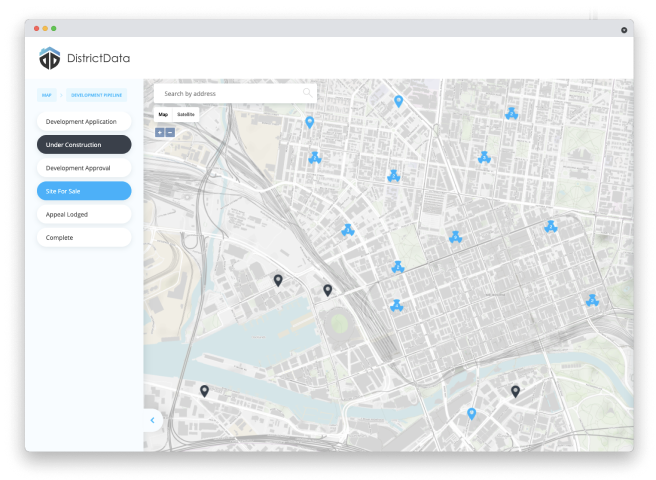 ---
Choose a plan that's right for you
10% discount for an annual plan.
Annual plans to be billed in total upfront.
---
Get in touch
Any questions? Reach out to us and we'll get back to you shortly
Our Contact Details
Level 4, 161 Buckhurst Street, South Melbourne 3205